hops
Archived Posts from this Category
Posted by diesel on 04 Sep 2009 | Tagged as: hops, looking back, video
In retrospect, I should have named this beer Double Nickels.
Something Went Wrong!
I was cleaning out the videos from my cell phone and found this old brew lying around. That's a 7.5 gallon kettle with 6+ gallons of homebrew wort boiling on my apartment stove.
Posted by diesel on 09 Apr 2009 | Tagged as: hops, images
I have begun an experiment in apartment hops growing.  In New York land is hard to come by, so I am growing a single rhizome of Centennial hops in a planter in a window of a 4th floor walk-up.  It's an East facing window, with a 27″ x 12″ planter.  The hops were planted a couple weeks ago and have been showing some nice growth so far.  Here are a couple of images taken recently.
Full Moon Hops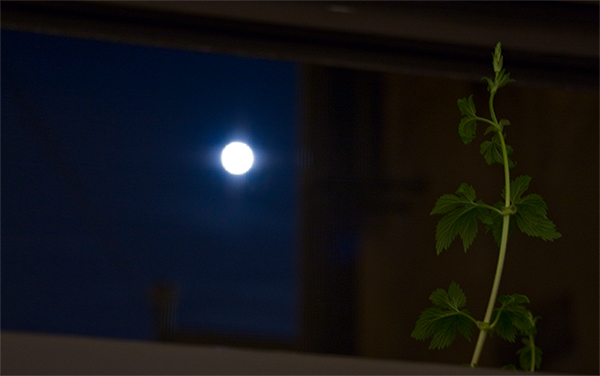 Springtime Hops