Posted by diesel on 13 Oct 2010 at 09:45 pm | Tagged as: images
You can float a Black & Tan either way, with the same beers at the same temperature. These aren't my photos, but rather from a fellow homebrewer on one of the forums.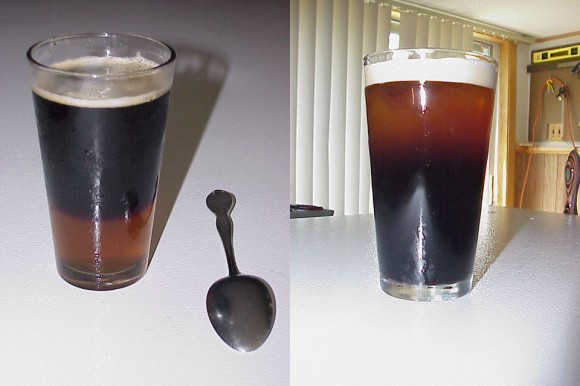 Black & Tan with either Black or Tan on top.
One Response to "Black & Tan"
on 15 Dec 2010 at 9:48 am Monex




I mixed some of my home brew Imperial Blonde ale with some store bought Old Leg humper porter the two beers mixed but the tatse was awesome also mixed with my home brew of octoberfest same deal taste was awesome but beers mixed. So to reproduce the same thing at home do a stout that finishes low and maybe an amber that finishes higher.
Leave a Reply