October 2010
Monthly Archive
Posted by diesel on 22 Oct 2010 | Tagged as: links, siebel
The Good Beer Seal just posted an article I wrote about how my Liberty Bell Brown Ale recipe has evolved. Here's a preview, but click the link to read the whole thing.
Liberty Bell – American Brown Ale's Different Leanings
Rock & Roll, Comedy, Brown Ale. The Brits often get there first, but America makes things taste better. For me brewing is about people, bringing people together and getting to know others. I like to brew beer that the drinker is going to enjoy, not just what I want to have, and doing that spurs a dialog with my friends and I come to understand their tastes better. There is a beer for everyone, even those that don't drink alcohol. This story is about how one recipe reacted to life's ever-changing demands and morphed 3 times to be the beer the drinker wanted.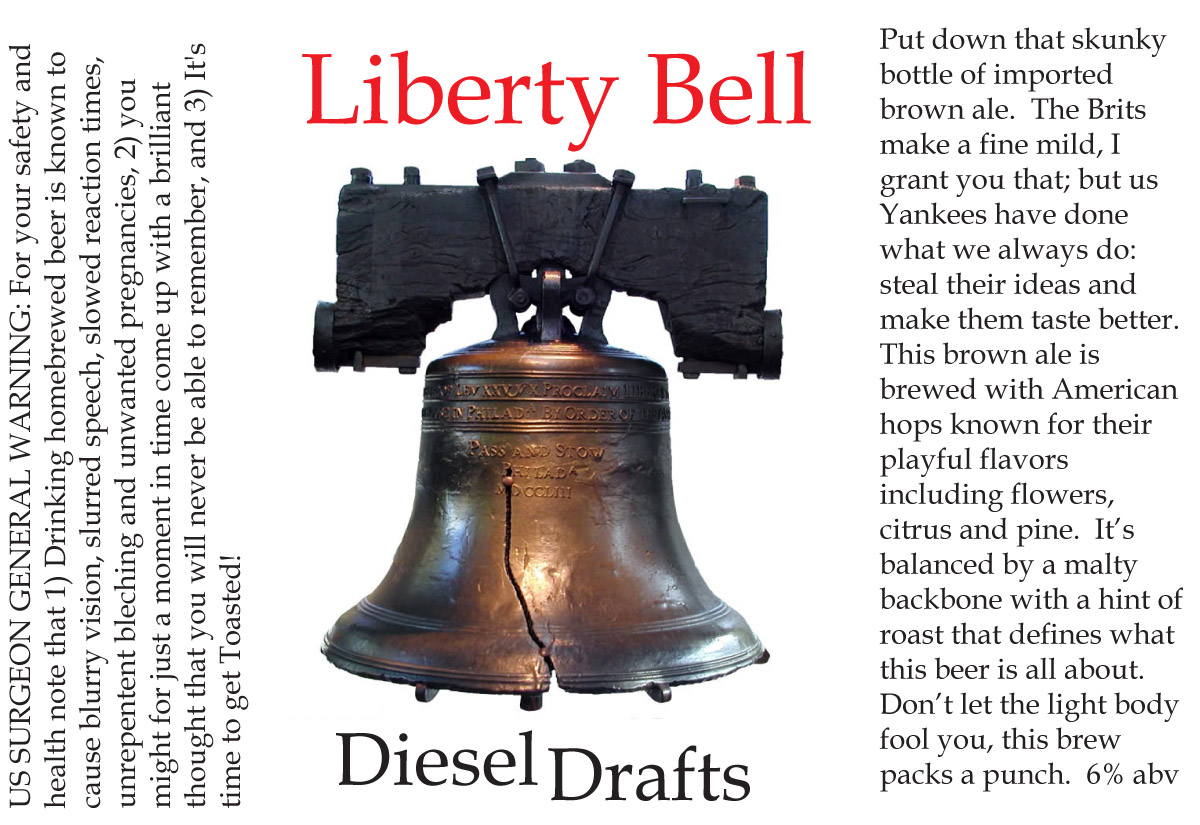 Click here to read the whole story at the Good Beer Seal site.
Posted by diesel on 13 Oct 2010 | Tagged as: images
You can float a Black & Tan either way, with the same beers at the same temperature. These aren't my photos, but rather from a fellow homebrewer on one of the forums.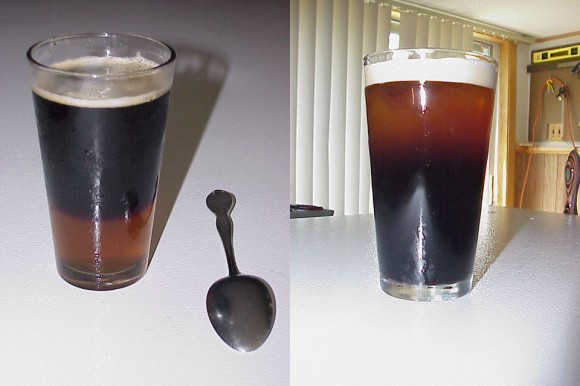 Black & Tan with either Black or Tan on top.